An unsurpassed list of adventures to be had in Aspen keeps thrill-seekers coming back time and time again. From winter activities like complimentary access to 60 kilometers (37 miles) of cross-country trails to dog sledding at Snowmass or an exhilarating snowmobile tour to the foot of the Maroon Bells, Aspen offers adventurers a bevy of experiences. The clean, crisp air of Aspen will rejuvenate the soul and heighten the senses. Adults, families, kids and couples are never at a loss for things to do in this beautiful Colorado town.
Aspen sleigh rides
Imagine gliding through enchanting forests while you gaze up at the crystal-clear night sky. A full moon lights the path of your winter sleigh ride while you sip hot chocolate and enjoy the company of your family and friends. This is what a winter sleigh ride in Aspen is all about. Sleigh rides in Aspen are popular with families and couples who want an authentic Colorado vacation experience.
Aspen snowshoeing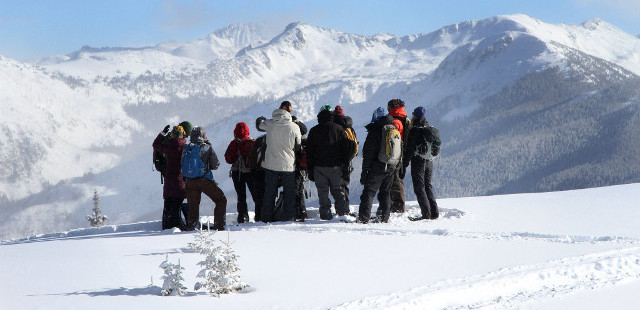 All locals and visitors are invited and encouraged to utilize the Aspen Snowmass Nordic Trail System, which are open to both Nordic skiers and snowshoers. Snowshoeing in Aspen provides a wonderful opportunity for skiers and non-skiers to experience snow-covered terrain and beautiful mountain views on easy-to-use equipment. Snowshoes can be rented throughout the town of Aspen and Snowmass. To observe proper snowshoe etiquette, please walk on the edge of the groomed, smooth skating lane and do your best to not step into the formed grooves of the classic tracks.
Aspen snowmobiling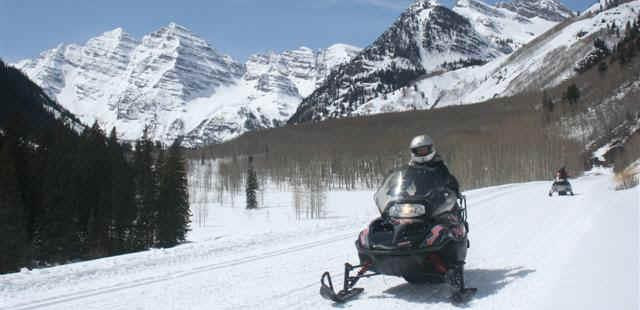 Zipping through Aspen's backcountry on a snowmobile is a thrilling experience. Now couple that with majestic scenery, world-class snowmobiling terrain, helpful guides and excellent snowmobiles and you've got a one-of-a-kind adventure! Most Aspen snowmobile tours include an experienced guide, knowledgeable staff and hot refreshments. Snowmobiles are simple, safe and more fun than you can imagine.
Aspen cross-country skiing
Nordic and cross-country skiing in Aspen and Snowmass is a favorite winter activity. Imagine yourself gliding along some of Colorado's most scenic terrain. The Aspen Snowmass Nordic Trail System was initially developed in the early '80s by the Aspen Snowmass Nordic Council, a nonprofit organization dedicated to preserving and improving cross-country skiing in the Aspen and Snowmass area. There are 60 kilometers (37 miles) of groomed skiing available in this trail system. The majority of the system is groomed for both cross-country and skate skiing, but some trails are classic only.
The Aspen Snowmass Nordic Trail System does encourage snowshoe use on all of its trails, but walkers, runners and bicyclists are not permitted. There are many locations to access the system and almost all trail heads are accessible via free public transportation. The system is not patrolled so use your best judgment based on your ability and fitness level.
Snow tubing in Aspen
Located at The Meadows atop Snowmass' Elk Camp, the lift-served snow tubing park opened its lanes in 2014. During special holidays and events, lights illuminate the lanes for night tubing!
Aspen ice skating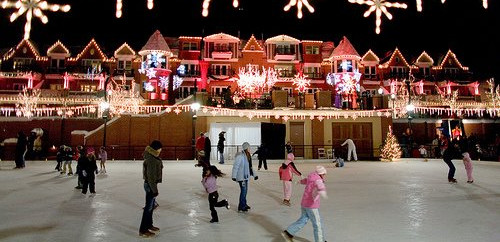 Aspen's most accessible and popular winter family activity includes ice skates, a rink, festive music, tasty burgers and shakes. Sk8 is situated adjacent to the Hyatt and is Aspen's only outdoor rink. CP Burger is locate rink side, making Sk8 is a great place to go for a family-friendly bite and a memorable afternoon or evening together. Parents can sit and enjoy "Spiked Shakes" and wine, while the youngsters glide around on the ice.
The Aspen Ice Garden, in downtown Aspen, has been referred to as one of the best-maintained surfaces in the region. Skate around with your family or friends or enjoy a pick-up game of hockey.
Situated within the Aspen Recreation Center on Maroon Creek Road, the Lewis Ice Arena was completed in the spring of 2003 and includes an NHL-regulation size ice surface (85' x 200'), grandstand seating for 450 people and a comfortable lobby. A skate shop offers precision sharpening and skate rentals.
Aspen Recreation Center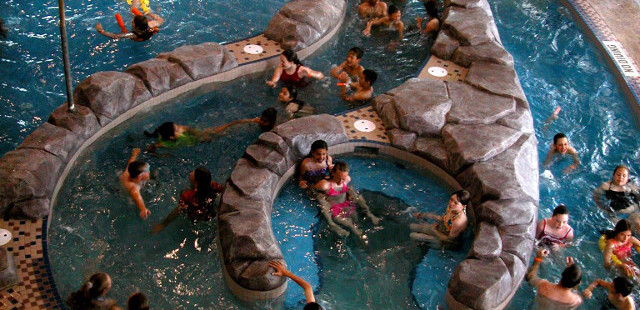 Featuring a water slide, lazy river, family swim area, lap pool and hot tub, the Aspen Recreation Center is a great place to bring your brood for aquatic enjoyment and relaxation. The Aspen Recreation Center is located on Maroon Creek Road near the base of Aspen Highlands making it easy to access after a day at on any one of Aspen Snowmass' four ski areas.